Download CopyTrans Photo for Windows
Transfer photos, videos and albums between iPhone, iPad and PC.
Download.io

5
Users

-
Your vote
Latest Version:

CopyTrans Photo 4.403

Category:

License:

Shareware

Price:

Free to Try

Operating system:

Windows

File size:

19.6 MB

Downloads:

4,405

Publisher:
trusted
DOWNLOAD
Transfer photos, videos and albums between iPhone, iPad and PC
CopyTrans Photo offers you an easy two-way transfer of pictures, videos and albums between iOS devices and the computer. A simple drag and drop gesture is enough to transfer shots and albums from your PC to your iPhone and from your iOS device back to your computer. View your iPhone and PC pictures in one interface and simply drag and drop them from one side to the other. Apply the changes and you are all set. iPhone photo and video transfer made easy! Manage iPhone and iPad photo and video albums There are a lot of photos and videos on your iPad and it is not always easy to find the one you are looking for? With CopyTrans Photo you are able to create iPad and iPhone albums and to organize your pictures and videos in no time. Use drag and drop to sort and organize your pictures within albums and to copy videos from one album to the other. With CopyTrans Photo you have got your personal iPhone photo albums on your iOS device in your pocket. Show your pictures to clients or friends in using the CopyTrans Photo slideshow feature.
Software Summary
You can run CopyTrans Photo on all modern Windows OS operating systems. CopyTrans Photo is a software product developed by WindSolutions and it is listed in Communications category under iOS Phone Tools. CopyTrans Photo is licensed as Shareware which means that software product is provided as a free download to users but it may be limited in functionality or be time-limited. You may need to pay at some moment to continue using product or to use all functionalities. CopyTrans Photo was last time updated on Jan 23rd, 2020 to version .
Download CopyTrans Photo
Download and install CopyTrans Photo safely and without concerns.
FREE DOWNLOAD - SAFE & SECURE
What do you think about CopyTrans Photo?
CopyTrans Photo awards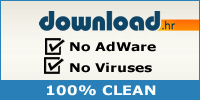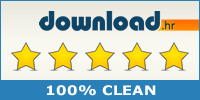 CopyTrans Photo 4.403
Jul. 6, 2020