GeekerPDF 2.00 for Windows
Geekersoft
System Utilities / PDF
Efficient and easy to use PDF editor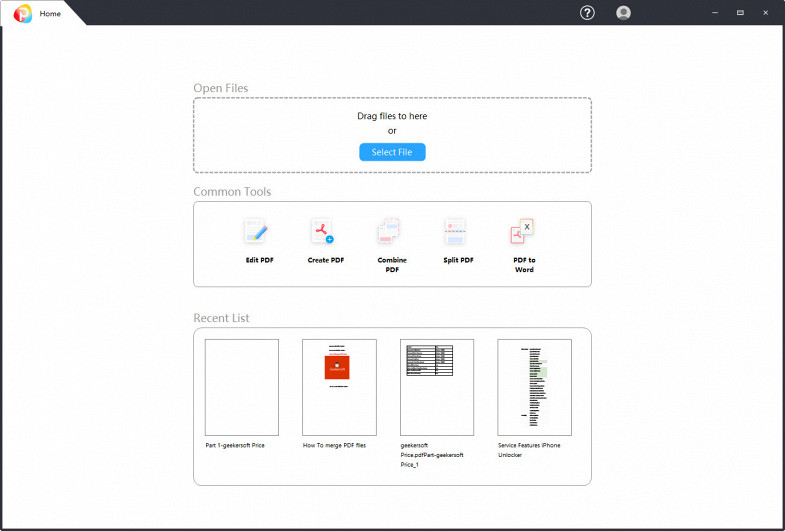 PDF Editing Made Easy
With PDF text editing, PDF format conversion, PDF document annotation and reading and other functions, editing PDFs is as easy as editing Word documents. Modify text and pictures directly on the document with ease. The OCR function can also convert the text on the scan to an editable state and directly modify the text on the scan.
Converting to PDF is a Breeze!
Convert electronic documents such as Word/Excel/PPT and image documents such as JPG/PNG/TIFF to PDF format, or directly create blank PDFs with just a few clicks. No matter what your needs are, Geekersoft PDF Editor has you covered!
A reliable PDF Processing Tool
If you need a reliable and easy-to-use PDF processing tool, look no further than Geekersoft PDF Editor! With its simple interface and efficient processing, Geekersoft PDF Editor is the perfect tool for all your pdf needs. Give it a try today!
Software Summary:
You can run GeekerPDF on Windows operating systems. GeekerPDF is a software product developed by Geekersoft and it is listed in the System Utilities category under PDF. GeekerPDF is licensed as GeekerPDF.
Alternatives in System Utilities on Windows