IRS2Go 5.4.7 for iOS
Internal Revenue Service
Finance
IRS2Go provides quick, mobile access to some of the most-used tools on IRS.gov.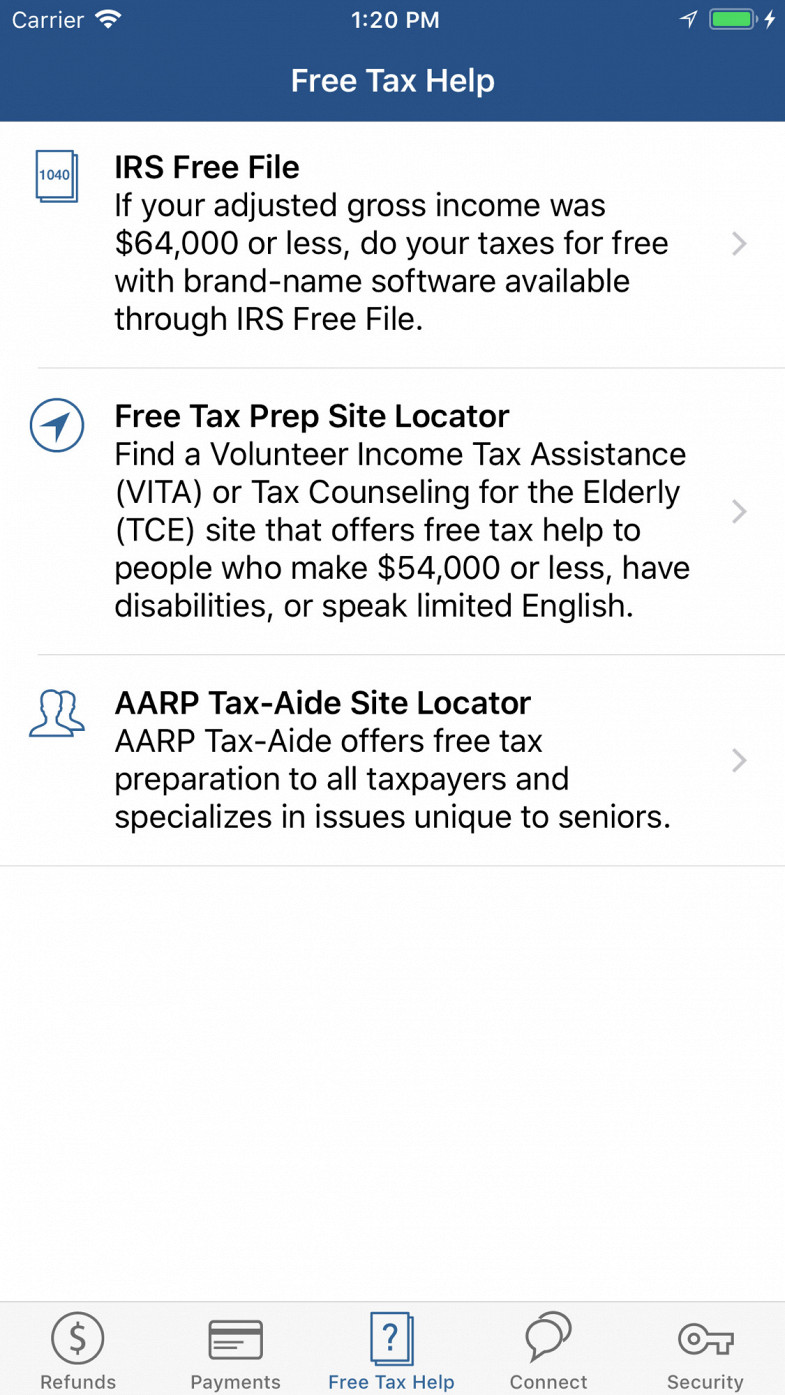 Check your refund status, make a payment, find free tax preparation assistance, sign up for helpful tax tips, generate a login security code, and follow the latest news from the IRS - all in the latest version of IRS2Go.Download IRS2Go and connect with the IRS whenever you want, wherever you are.IRS2Go is the official app of the Internal Revenue Service.
App Summary:
You can run IRS2Go on iOS operating systems. IRS2Go is an app developed by Internal Revenue Service and it is listed in the Finance category. IRS2Go is a free app and it is fully functional for an unlimited time although there may be other versions of this app.
Alternatives in Finance on iOS