Download JNAerator 0.11 for Windows
Parse C headers with this component..
Download.io

4
Users

-
Your vote
Latest Version:

JNAerator 0.11

Category:

License:

GPL

Operating system:

Windows

File size:

6.5 MB

Downloads:

1,881

Publisher:
Parse C headers with this component.
JNAerator is a handy, easy to use, simple tool designed to parse C and Objective-C headers and generates the corresponding JNA and Rococoa Java interfaces (it also has a very limited support for C++).
Software Summary
You can run JNAerator 0.11 on all modern Windows OS operating systems. JNAerator 0.11 is a software product developed by Olivier Chafik and it is listed in Development & IT category under Other Development & IT. JNAerator 0.11 is a free software product listed under The GNU General Public License (GNU GPL or GPL) license which means that it is fully functional for an unlimited time and that you have freedom to run, study, share (copy), and modify the software. JNAerator 0.11 was last time updated on May 13th, 2014 to version 0.11.
Download JNAerator 0.11
Download and install JNAerator 0.11 safely and without concerns.
External Downloads
What do you think about JNAerator 0.11?
JNAerator 0.11 awards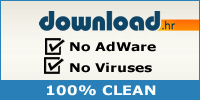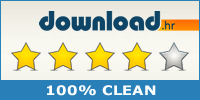 JNAerator 0.11
May. 13, 2014