Lemonade Tycoon 1.1.5 for Windows
Shockwave
Games / Simulation
If you think selling lemonade is easy just try to play this simulation game. Enjoy!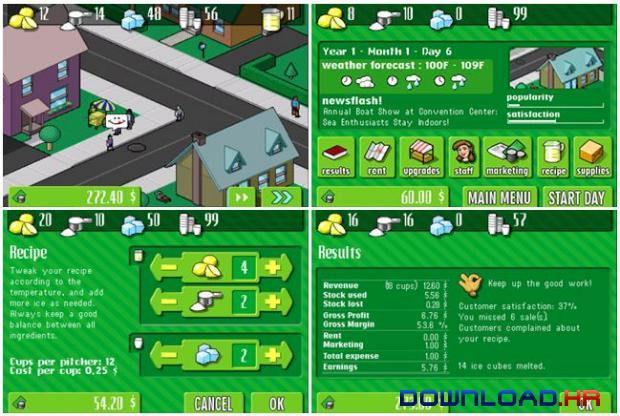 Lemonade Tycoon is a simulation game where you will have to build your own lemonade empire using your wits and you management skills.You will start out with 40 dollars and a simple lemonade stand. Use the money to buy ingredients and try to make a profit by adjusting the price of a cup. Who knew that so much money can be made just by selling lemonade?
Game Summary:
You can run Lemonade Tycoon on Windows operating systems. Lemonade Tycoon is a game developed by Shockwave and it is listed in the Games category under Simulation. Lemonade Tycoon is licensed as Lemonade Tycoon.
Alternatives in Games on Windows