Download LosslessCut for Windows
Simply video editor for lossless trimmin and cutting.
Download.io

4
Users

-
Your vote
Latest Version:

LosslessCut 3.17.4

Category:

Free / Free Download

Operating system:

Windows Vista/7/8/10

File size:

72 MB

Downloads:

2,668

Publisher:
trusted
DOWNLOAD
Simply video editor for lossless trimmin and cutting
LosslessCut is a video editor for lossless trimming and cutting of videos without losing quality. Simply load the video file and use the start/stop cut marks to specify the section that you want to cut. Click on the cut icon and the marked section will be exported to a new video file without any decoding or encoding.You can also use the program to take a quick JPEG snapshot of a scene. LosslessCut uses ffmpeg (included) for doing all the grunt work.
Summary:
You can run LosslessCut on Windows Vista/7/8/10 operating systems. LosslessCut is a software product developed by mifi and it is listed in Video category under Other Video. LosslessCut is a free software product and it is fully functional for an unlimited time although there may be other versions of this software product. LosslessCut was last time updated on Apr 1st, 2020 to version .
Download LosslessCut
Download and install LosslessCut safely and without concerns.
FREE DOWNLOAD - SAFE & SECURE
What do you think about LosslessCut?
LosslessCut awards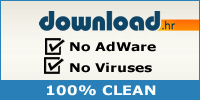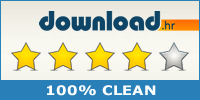 LosslessCut 3.17.4
Apr. 1, 2020