Download MKN FreeMEM 1.2 for Windows
This lightweight application will help you clean and optimize your system's memory
Download.io

-
Users

-
Your vote
Latest Version:

MKN FreeMEM 1.2

Category:

Free / Free Download

Operating system:

Windows

File size:

0.34 MB

Downloads:

4,392

Publisher:
This lightweight application will help you clean and optimize your system's memory
MKN FreeMEM works in the background and optimizes the main memory by moving unneeded applications and resources from the main memory to the hard disk. With MKN FreeMEM your system will always run fast and will be very stable
Software Summary
You can run MKN FreeMEM 1.2 on all modern Windows OS operating systems. MKN FreeMEM 1.2 is a software product developed by MKN Software and it is listed in System Utilities category under CPU & Memory Tweaks. MKN FreeMEM 1.2 is a free software product and it is fully functional for an unlimited time although there may be other versions of this software product. MKN FreeMEM 1.2 was last time updated on Jul 11th, 2008 to version 1.2.
Download MKN FreeMEM 1.2
Download and install MKN FreeMEM 1.2 safely and without concerns.
External Downloads
What do you think about MKN FreeMEM 1.2?
MKN FreeMEM 1.2 awards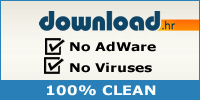 MKN FreeMEM 1.2
Jul. 11, 2008