Download Monkeys Audio 5.26 for Windows
Lossless WAV compression.
Download.io

4
Users

-
Your vote
Latest Version:

Monkeys Audio 5.26

Category:

Free / Free Download

Operating system:

Windows

File size:

1.48 MB

Downloads:

7,255

Publisher:
Lossless WAV compression
Monkeys Audio is a fast and easy way to compress WAV file without quality loss. The program is designed to be used with high quality WAV files, usually ripped from and Audio CD. Unlike traditional methods such as MP3 and OGG, which permanently discard quality to save space, Monkeys Audio only makes perfect, bit-for-bit copies of your music. That means it always sounds perfect exactly the same as the original while using up less space on your hard drive or portable player. The other great thing is that you can always decompress your Monkeys Audio files (saved as .APE files) back to the exact, original files, so you will never have to recopy your CD collection in to switch formats and you can recreate the original music CD if something ever happens to yours.
Software Summary
You can run Monkeys Audio 5.26 on all modern Windows OS operating systems. Monkeys Audio 5.26 is a software product developed by Matt Ashland and it is listed in Audio & MP3 category under Other Audio. Monkeys Audio 5.26 is a free software product and it is fully functional for an unlimited time although there may be other versions of this software product. Monkeys Audio 5.26 was last time updated on Apr 1st, 2020 to version 5.26.
Download Monkeys Audio 5.26
Download and install Monkeys Audio 5.26 safely and without concerns.
External Downloads
What do you think about Monkeys Audio 5.26?
Monkeys Audio 5.26 awards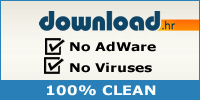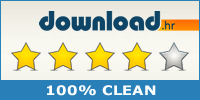 Monkeys Audio 5.26
Apr. 1, 2020