Download ocenaudio for Windows
A cross-platform, easy to use, fast and functional audio editor.
Download.io

4
Users

-
Your vote
Latest Version:

ocenaudio 3.7.12

Category:

Free / Free Download

Operating system:

Windows

File size:

35 MB

Downloads:

6,779

Publisher:
trusted
DOWNLOAD
A cross-platform, easy to use, fast and functional audio editor
Ocenaudio is the ideal software for people who need to edit and analyze audio files without complications. ocenaudio also has powerful features that will please more advanced users. This software is based on Ocen Framework, a powerful library developed to simplify and standardize the development of audio manipulation and analysis applications across multiple platforms. Regardless of the number of open files, ocenaudio will not stop being responsive. Time-consuming tasks (such as opening and saving audio files, or applying effects) run in background, allowing you to work on other files.
Software Summary
You can run ocenaudio on all modern Windows OS operating systems. ocenaudio is a software product developed by ocenaudio Team and it is listed in Audio & MP3 category under Audio Recorders. ocenaudio is a free software product and it is fully functional for an unlimited time although there may be other versions of this software product. ocenaudio was last time updated on Mar 20th, 2020 to version .
Download ocenaudio
Download and install ocenaudio safely and without concerns.
FREE DOWNLOAD - SAFE & SECURE
What do you think about ocenaudio?
ocenaudio awards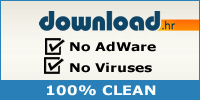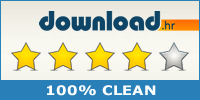 ocenaudio 3.7.12
Mar. 20, 2020