Download PestBlock for Windows
PestBlock powerful protection against spyware, adware and other threats.
Download.io

4
Users

-
Your vote
Latest Version:

PestBlock 4.1.7

Category:

License:

Shareware

Price:

$39.95

Operating system:

Windows

File size:

5.65 MB

Downloads:

4,411

Publisher:
trusted
DOWNLOAD
PestBlock powerful protection against spyware, adware and other threats
PestBlock lets you protect your privacy and your computer from a variety of spyware and unwanted programs, from those that expose your confidential information, to those that diminish the performance of your computer. It also detects programs that pop up advertising on your computer and cookies that may contain personal information. PestBlock incorporates advanced detection, blocking, and removal available to beat all types of dangerous software.
Software Summary
You can run PestBlock on all modern Windows OS operating systems. PestBlock is a software product developed by PrivacyAnywhere Software and it is listed in Network & Internet category under Ad Blockers. PestBlock is licensed as Shareware which means that software product is provided as a free download to users but it may be limited in functionality or be time-limited. You may need to pay at some moment to continue using product or to use all functionalities. PestBlock was last time updated on Dec 4th, 2008 to version .
Download PestBlock
Download and install PestBlock safely and without concerns.
FREE DOWNLOAD - SAFE & SECURE
What do you think about PestBlock?
PestBlock awards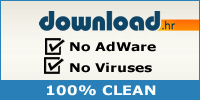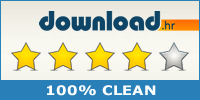 PestBlock 4.1.7
Dec. 4, 2008