Download RAMExpert for Windows
Displays details about your system memory.
Download.io

4
Users

-
Your vote
Latest Version:

RAMExpert 1.12

Category:

Free / Free Download

Operating system:

Windows XP/Vista/7/8/10

File size:

2.08 MB

Downloads:

2,817

Publisher:
trusted
DOWNLOAD
Displays details about your system memory
RAMExpert is an easy to use tool for non-technical users that display how much RAM your computer has installed, the type of RAM and how many empty slots are available for upgrade.Additional details include the name of the memory manufacturer, the serial number of each stick and online links via Google and Amazon to find additional details or purchase more RAM.
Summary:
You can run RAMExpert on Windows XP/Vista/7/8/10 operating systems. RAMExpert is a software product developed by KC Softwares and it is listed in System Utilities category under CPU & Memory Tweaks. RAMExpert is a free software product and it is fully functional for an unlimited time although there may be other versions of this software product. RAMExpert was last time updated on Nov 1st, 2019 to version .
Download RAMExpert
Download and install RAMExpert safely and without concerns.
FREE DOWNLOAD - SAFE & SECURE
What do you think about RAMExpert?
RAMExpert awards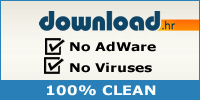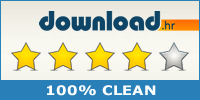 RAMExpert 1.12
Jul. 6, 2020