Download TweetZ for Windows
A twitter sidebar gadget.
Download.io

4
Users

-
Your vote
Latest Version:

TweetZ 2.3.0.0

Category:

Free / Free Download

Operating system:

Windows XP/Vista/7

File size:

163.84 kB

Downloads:

5,495

Publisher:
trusted
DOWNLOAD
A twitter sidebar gadget
Summary:
You can run TweetZ on Windows XP/Vista/7 operating systems. TweetZ is a software product developed by Blue Onion Software and it is listed in Desktop Enhancements category under Widgets. TweetZ is a free software product and it is fully functional for an unlimited time although there may be other versions of this software product. TweetZ was last time updated on Apr 19th, 2010 to version .
Download TweetZ
Download and install TweetZ safely and without concerns.
FREE DOWNLOAD - SAFE & SECURE
What do you think about TweetZ?
TweetZ awards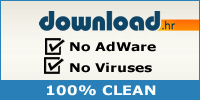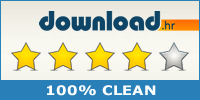 TweetZ 2.3.0.0
Apr. 19, 2010