BABLS Game 2.0.0 for Windows
Puzzle game. You should remove the balls, blocks or stars in best possible time.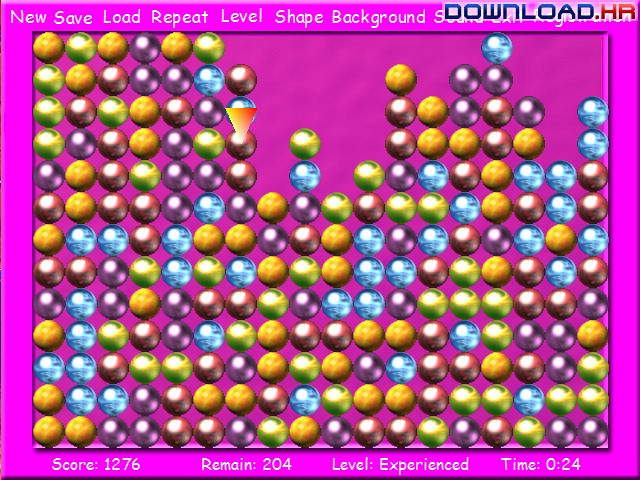 BABLS Game is modern variant of an all-time classic puzzle game where you must remove the balls (block or stars, upon your choice). This Windows Vista compatible puzzle game combines classic arcade playability with modern DirectX technologies. Catch some color-matching fun with this version of the hit online puzzle game, featuring hi-res graphics and user friendly interface. The following are some of the main features: - Outstanding animated graphics - A selection of different skins enables you to change looks and feel of the game. 64 different graphic combinations are possible. - Full screen and window modes - BABLS Game has simple sound effects that you can enable or disable - You can choose between three game difficulty levels: Beginner, Experienced and Expert - You can restart current game or you can save the game at any time to continue later or to try to increase the score - High score list is maintained by the game. You can see or clear the list at any time - Help file is included in the game. Press F1 function key to see help file - User-friendly Interface - Install / Uninstall Support - Non-violent and fun for all ages.
Game Summary:
You can run BABLS Game on Windows operating systems. BABLS Game is a game developed by ScreenSavers Wizard and it is listed in the category. BABLS Game is licensed as Shareware which means that the game is provided as a free download to users but it may be limited in functionality or be time-limited. You may need to pay at some moment to continue using product or to use all functionalities.
Alternatives in on Windows