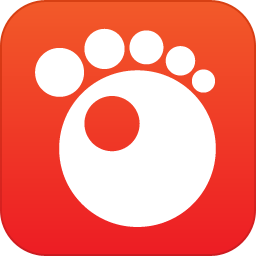 GOM Player for Mac
GOM Player - The only media player you need - for FREE!
GOM Player is the World's best free desktop video player for Mac. Originally famous for its' high video and audio quality, and support of multiple video formats: flv, mp4, mov, mpg, ts, avi, divx, asx, wmv, m4v, dat, ifo, vob, 3gp/3gp2, rm/rmvb, mkv, ogm etc. However, there is a lot more to GOM Player, than codec support. If you are interested in VR and 360 degree videos, GOM Player is for you! GOM Player supports a variety of VR and 360° video formats, and provides each user with friendly and simple UI/UX experiences. It can read your local 360° video files and play/stream 360° YouTube videos. For more advanced users, GomPlayer allows custom configuration, enhancing the video view experience. There are thousands of amazing 360° VR videos out there you can watch. If you are looking for subtitles, GOM Player just made that amazingly simple. GOM Player users are able to access the largest subtitle database in the World. Play the video, select the subtitle, press "apply," and Enjoy! No more digging around the web and wondering if you have the right subtitle. Another special feature of GOM Player is GOM Remote! GOM users are able to link their smartphones with their GOM Player. That means no more getting off the couch! You can do everything with your smartphone: Play/stop the videos, select videos, raise and lower the volume, dim your screen, and much more. GOM Remote and GOM Player work hand in hand to make your viewing experience comfortable ? GOM Player is not your ordinary video player. It stands above the rest to provide its users a unique enjoyable viewing environment. Our development team at GOM Player regularly provides updates with the latest technology to enhance user experience. Try GOM Player today and see why tens of millions of people around the world regularly use GOM Player!
Software Summary:
You can run GOM Player on Mac operating systems. GOM Player is a software product developed by GOM & Company and it is listed in the category. GOM Player is a free software product and it is fully functional for an unlimited time although there may be other versions of this software product.