If you're here reading this, chances are you're trying to find the best video players software products for Windows OS. Finding the right program isn't an easy job because of the variety of software available out there. Some of them are free and some of them are paid bringing additional features to users. So, in order to help you here is the list of the 10 best video players software products you can try rated by number of user downloads on Download.io. Hope that you will find our list useful and that you will find the right software for you!

A multi-platform multimedia player that can read DVDs, VCDs, MPEG, and DivX files
VLC media player is a highly portable multimedia player for various audio and video formats (MPEG-1, MPEG-2, MPEG-4, DivX, mp3, ogg, ...) as well as DVDs, VCDs, and various streaming protocols. It can also be used as a server to stream in unicast or multicast in IPv4 or IPv6 on a high-bandwidth network.

Supported video formats:
MPEG-1/2, DivX (1/2/3/4/5/6), MPEG-4 ASP, XviD, 3ivX D4, H.261, H.263 / H.263i, H.264 / MPEG-4 AVC, Cinepak, Theora, Dirac / VC-2, MJPEG (A/B), WMV 1/2, WMV 3 / WMV-9 / VC-1, Sorenson 1/3, DV, On2 VP3/VP5/VP6, Indeo Video v3 (IV32), Real Video (1/2/3/4).

Supported audio formats:
MPEG Layer 1/2, MP3 - MPEG Layer 3, AAC - MPEG-4 part3, Vorbis, AC3 - A/52, E-AC-3, MLP / TrueHD>3, DTS, WMA 1/2, WMA 3, FLAC, ALAC, Speex, Musepack / MPC, ATRAC 3, Wavpack, Mod, TrueAudio, APE, Real Audio, Alaw/µlaw, AMR (3GPP), MIDI, LPCM, ADPCM, QCELP, DV Audio, QDM2/QDMC, MACE.

Supported subtitles formats:
DVD, Text files (MicroDVD, SubRIP, SubViewer, SSA1-5, SAMI, VPlayer), Closed captions, Vobsub, Universal Subtitle Format (USF), SVCD / CVD, DVB, OGM, CMML, Kate.
ID3 tags, APEv2, Vorbis comment.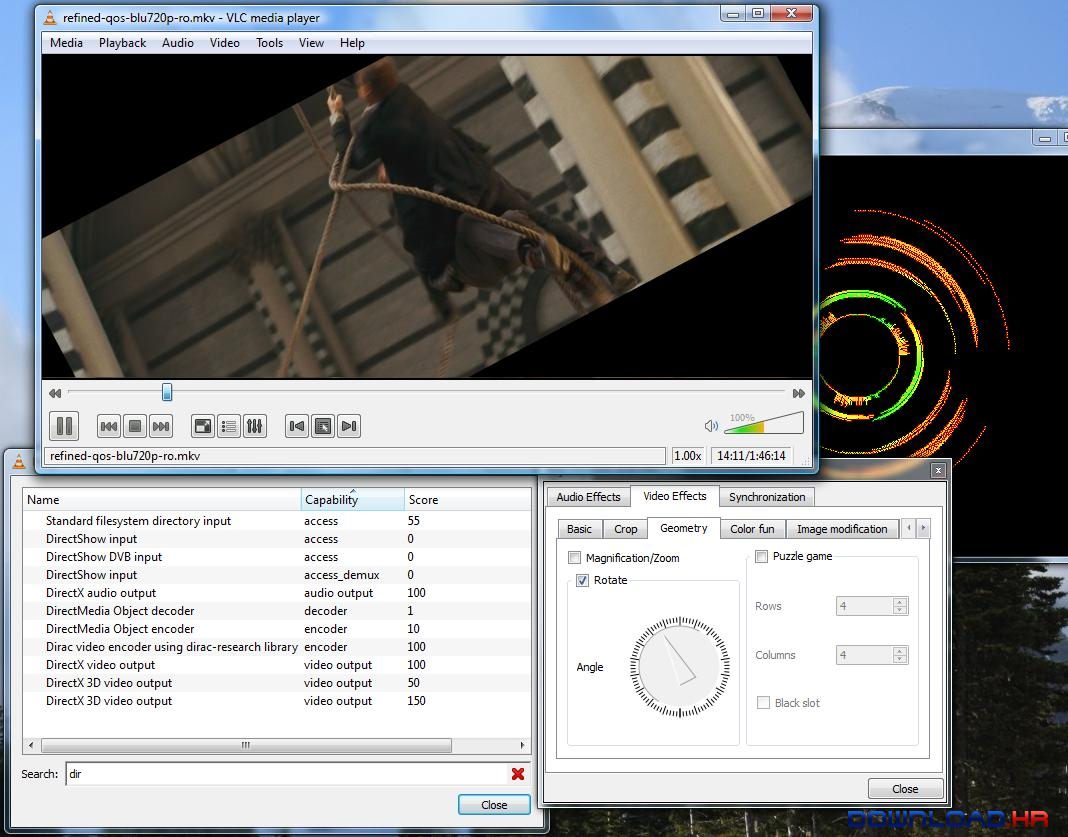 Download VLC Media Player| Visit Developer's Website

GOM Player - The only media player you need - for FREE!
GOM Player is the World's best free desktop video player. Originally famous for its' high video and audio quality, and support of multiple video formats: flv, mp4, mov, mpg, ts, avi, divx, asx, wmv, m4v, dat, ifo, vob, 3gp/3gp2, rm/rmvb, mkv, ogm etc. However, there is a lot more to GOM Player, than codec support.

If you are interested in VR and 360 degree videos, GOM Player is for you! GOM Player supports a variety of VR and 360° video formats, and provides each user with friendly and simple UI/UX experiences. It can read your local 360° video files and play/stream 360° YouTube videos. For more advanced users, GomPlayer allows custom configuration, enhancing the video view experience. There are thousands of amazing 360° VR videos out there you can watch.

If you are looking for subtitles, GOM Player just made that amazingly simple. GOM Player users are able to access the largest subtitle database in the World. Play the video, select the subtitle, press "apply," and Enjoy! No more digging around the web and wondering if you have the right subtitle.

Another special feature of GOM Player is GOM Remote! GOM users are able to link their smartphones with their GOM Player. That means no more getting off the couch! You can do everything with your smartphone: Play/stop the videos, select videos, raise and lower the volume, dim your screen, and much more. GOM Remote and GOM Player work hand in hand to make your viewing experience comfortable ?

GOM Player is not your ordinary video player. It stands above the rest to provide its users a unique enjoyable viewing environment. Our development team at GOM Player regularly provides updates with the latest technology to enhance user experience. Try GOM Player today and see why tens of millions of people around the world regularly use GOM Player!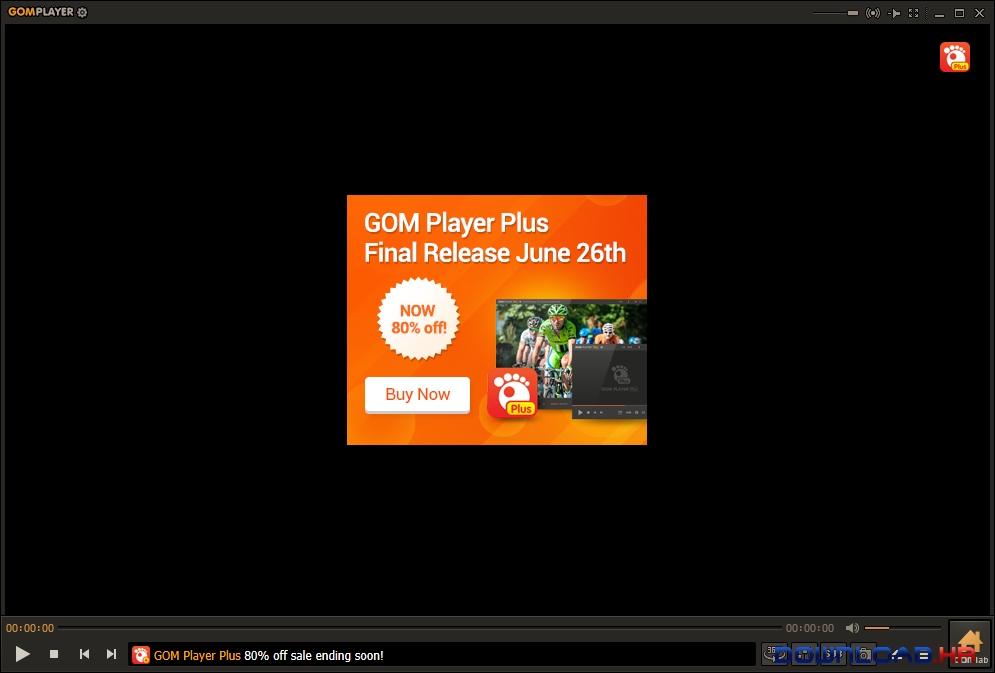 Download GOM Player| Visit Developer's Website

New style free media player to play, stream edit and manage video/music.
5KPlayer is an all-in-one free media player for Windows (10) that works as HD video/music player, AirPlay/DLAN streamer and AirPlay mirroring recorder. It plays 4K/5K, 360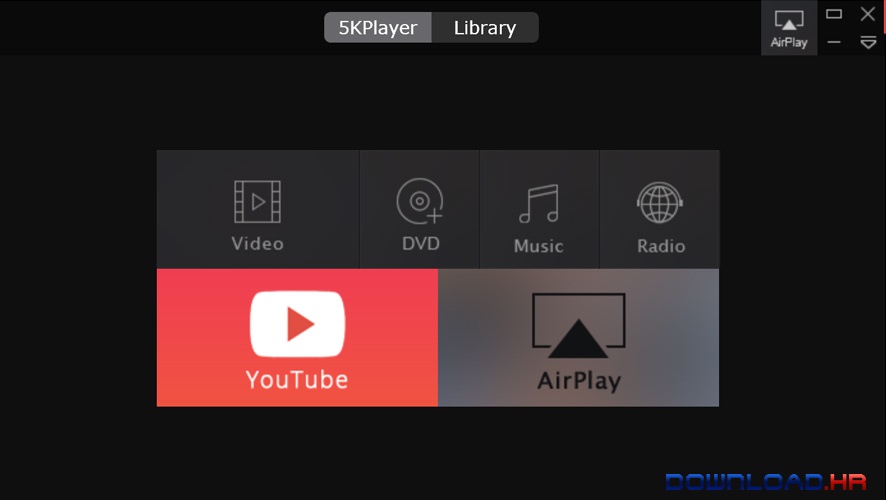 Download 5KPlayer| Visit Developer's Website

Windows Media Player is very popular multimedia player
Windows Media Player is the multimedia software developed by Microsoft to provide users with the ability to view multimedia content, both from the Internet and from their hard drive. The latest version of Windows Media Player is the best yet, featuring a clean, visual interface and excellent performance that will give other jukebox apps a run for their money.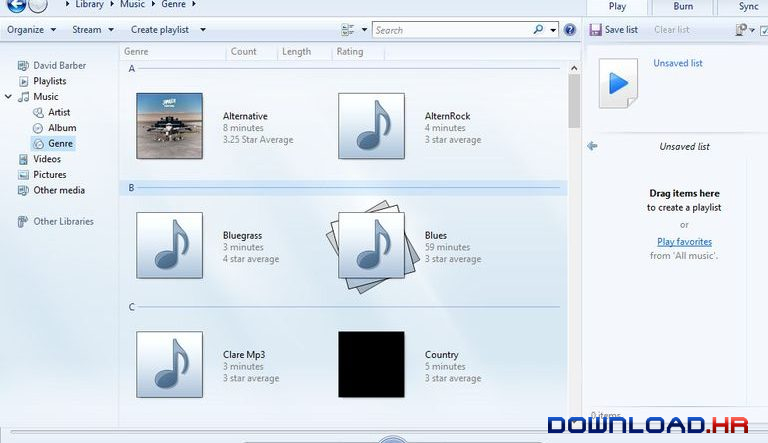 Download Windows Media Player
BSplayer is a Windows player that plays back all kinds of media files ( avi / mpg / asf / wmv / wav / mp3...) and specialises in video and divx playback.
Ever since the very beginning in the year 2000, the BS.Player has been one of the world's most popular video player. It is popular for many reasons, one however should be pointed out:

BS.Player is the first software movie player ever to enable its users to focus on watching the movie instead of dealing with poor computer capabilities or running around looking for a proper setting and codec.

The BS.Player has always been easy to use and as technically perfect as possible. You have proven that the above statements are true. The BS.Player has at least one huge, yet simple advantage – it simply WORKS!

It also uses the processor and RAM very efficiently, and even those with slightly less capable computers can still enjoy quality video playback and perfect sound.

Note: This version is BS.Player can only be used for home/personal use!

Here are some key features of "BS.Player":

■ Fully skinnable windows (Media list, Play list, Equalizer)
■ Sound Equalizer
■ Bookmarks support (add, edit)
■ Multiple audio stream switching
■ Frame capture (video to picture)
■ Custom aspect ratios
■ Plugin support (Winamp DSP plugins and others)
■ Chapters support (create, move to, skip)
■ Multilingual interface
■ Fast forward and fast rewind option
■ Frame stepping (playback video one frame at a time)
■ Support switching between multiple (different language) subtitles
■ Pan-scan and custom pan-scan option
■ WinLIRC support (user defineable remote controllers)
■ Support for multiple audio streams and switching between them
■ Every action can also be assigned to WinLIRC button
■ Playback of incomplete AVI files and locked files (files in use, files still downloading or recording)
■ Command line support (for example "bsplayer.exe movie.avi -fs" will start playback of movie in full screen mode)
■ BSI/INI files support and dynamic DirectShow filters loading (so everything can be burned on CD and played without installing anything)
■ Support a lot of subtitles formats (MicroDVD, SubRip, Subviewer...), custom subtitles position, color, font, transparency...
■ Almost every action can be assigned to user selected key (even two keys) and different keys can be assigned for full screen and windowed mode
■ Support for all popular media formats (audio and video): avi, divx, mpeg 1, mpeg 2, xvid, 3ivx, matroska, ogm, asf, wmv, DV, m1v, m2v, Quicktime mov, mp4, mpv, QT, Real rm, SWF, vob, wav, mpa, mp1, mp2, mp3, ogg, aac, ac3, aif, ram, wma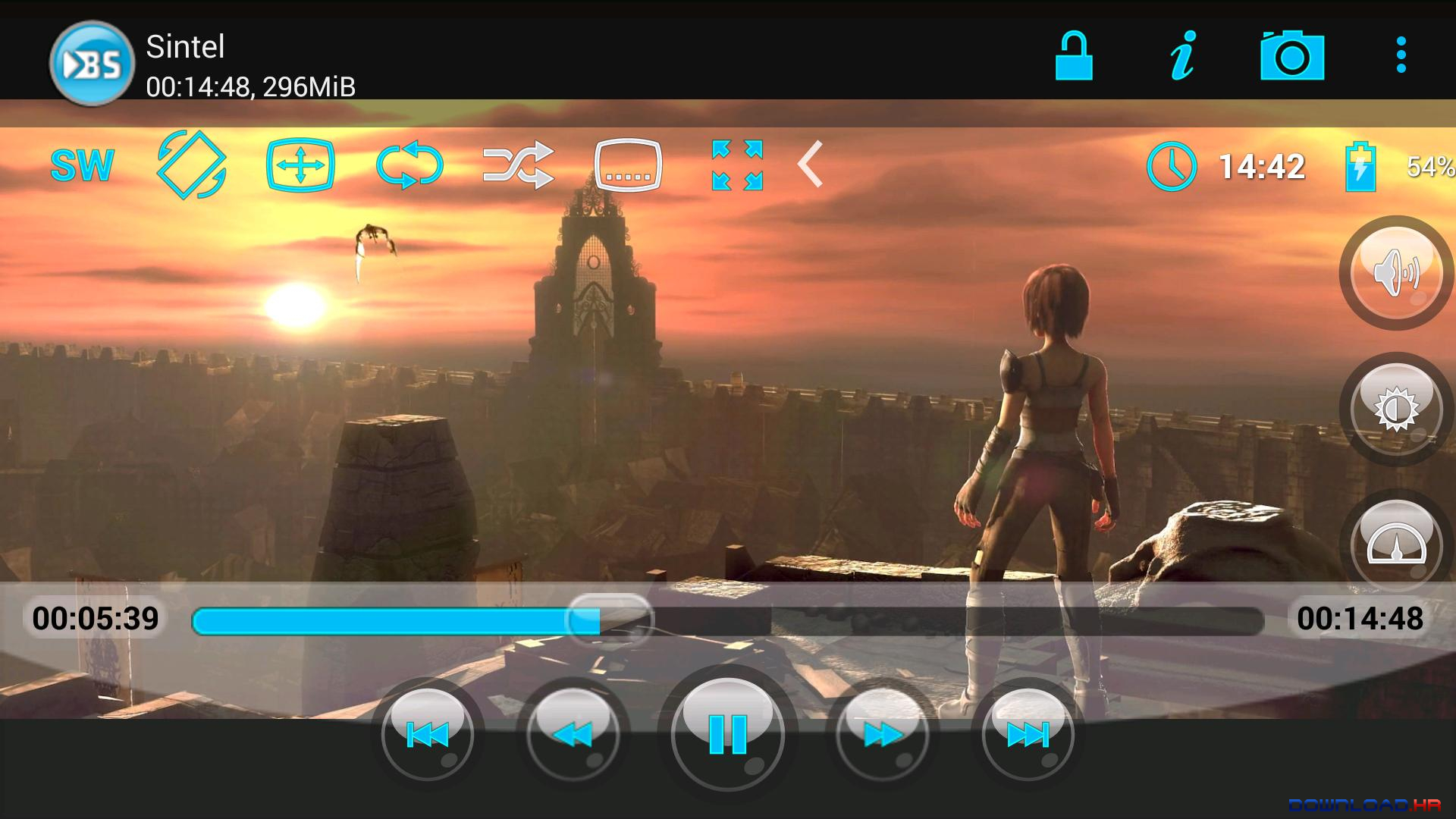 Download BSPlayer| Visit Developer's Website

Play digital media of various formats with 3D and WiDi support.
KMP is a versatile multi media player which can cover a various different types of contained formats.

Without any separate Codec, you are able to play any media files because KMP has its' own internal Codec. Supported Codec are separated by internal & external. For the sound Codec, KMPlayer supports AC3, DTS, MPEG1, 2, AAC, WMA 7, 8, OGG & etc. and it additionally supports matrix function/normalizer function when internal sound Codec is being used. Internal Codec gets processed inside of KMPlayer so it's faster & safer. Also KMPlayer supports all the Codec from ffdshow and it additionally supports MPEG1/2. If you're a user who finds it inconvenient to install Codec, who has a low CPU computer and/or a user who strives for an excellent multi-media playback player, you'll be able to modify your environment to a convenient multi-media format by using KMP.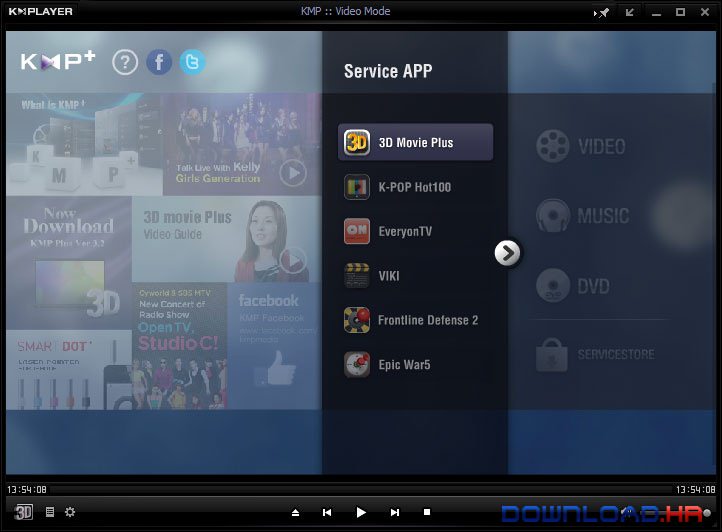 Download KMPlayer| Visit Developer's Website

ALLPlayer - best features of all audio and video players in one program
ALLPlayer is probably the most popular program for watching movies with matching subtitles. FEATURES: It plays all known media formats, RAR files,torrent files and futhermore has an implemented codecs. The program also searches for matching subtitles in all languages automatically. Intelligent Subtitles keeps the subtitles on the screen for the period of time needed for you to read them. After search engine configuration can you find and watch any movie uploaded to any website on the Internet also P2P. Most popular formats such as DivX, XviD, MP3, and AVI, FLV, MP4, 3GP, MKV, M2TS, MPG, MPEG, RMVB, WMV, QuickTime, MOV, FLAC, APE, and many more less known formats can be played. Other features: DVD and 3D support, CD support. The option to preview movies from webcams, DV or any other video source such as TV tuner. Two monitors or monitor and TV support. Support for Dolby Surround, SPDIF and 3D audio. Ability to choose any audio output, including SPDIF, allowing lossless digital transmission of sound to an amplifier. Subtitles support in all known formats.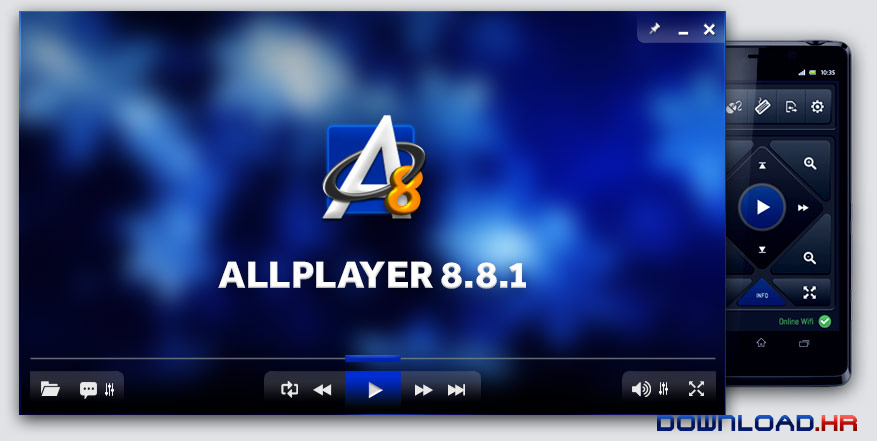 Download ALLPlayer| Visit Developer's Website

The all-in-one digital media player that lets you find anything and play everything
Online Radio
· Over 3200 stations worldwide & 60 ad-free stations for endless listening.

Expanded Controls
· Optimize sound with the 10-Band Graphic Equalizer and get the sharpest picture with advanced video controls.

Advanced CD Burning
· Rip, mix & burn CDs like a pro - fast! Encode MP3s at up to 320kbps.

Play Everything
· RealOne Player plays all major media formats including Quicktime MPEG-4, Windows Media, DVDs, & more.

Easy, Fun & Intuitive
· Browse the web, organize audio & video files, create playlists, & more!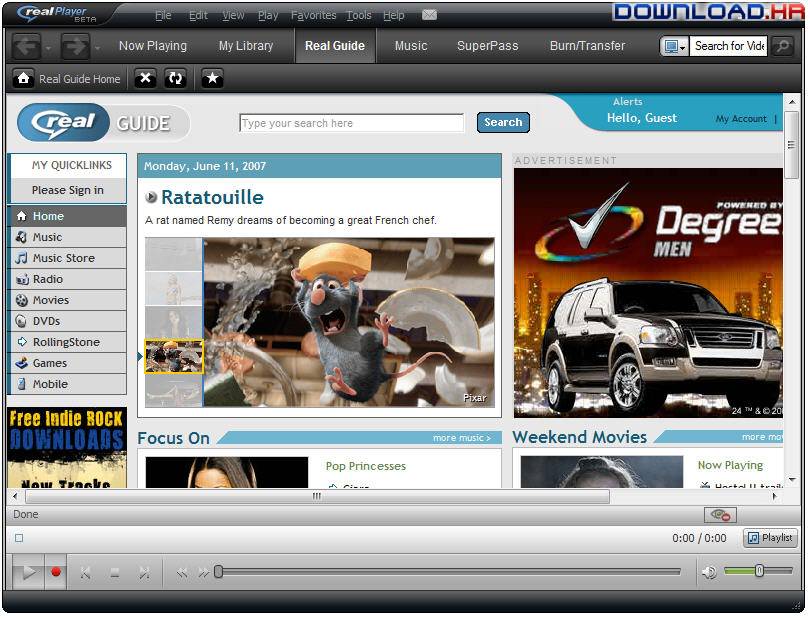 Download RealPlayer| Visit Developer's Website

Using PowerDVD is like having your own private movie theater at home without spending tons of money. Grab some popcorn and enjoy a cinema-quality movie experience!
PowerDVD plays more than just DVD and Blu-ray discs. It is an all-round multimedia player for downloads, movies, videos, audio, photos, VR 360˚ content, and even YouTube or Vimeo. Enjoy all your favorite movies and premium videos in better-than-original quality in your own home theater with support for popular media casting devices, plus most file formats and codecs. For those who like to be on the cutting-edge of entertainment PowerDVD 19 also delivers the most immersive 360˚ VR experience possible with new spatial audio support.

Extreme Video & Audio Quality
Enjoy all your favorite movies and videos in Ultra HD 4K, HDR & now 8K. Plus see & hear the difference better-than-original quality makes, all from the comfort of your home theater.

Play & Cast Your Favorite Media
Wirelessly cast whatever your heart desires on the latest 4K UHD HDR TV and multi-channel sound system without any quality loss. Even upscale your old DVDs, Blu-ray discs and media files so that you can watch them the way they were made to be enjoyed.

Cutting Edge VR & Online Playback
Explore a world of deeply immersive 360º videos on your own, or from YouTube & Vimeo, on the latest Oculus, HTC and Windows Mixed Reality headsets. Plus, enjoy YouTube streaming in Better-than-Original quality.

Pin Videos to Watch Offline
You don't even need the internet to watch your favorite YouTube clips. Just choose the quality of the video you wish to pin, then you can watch it offline or on the road.
And never miss a moment of your favorite YouTube Live streams with this minimalist viewing mode.

VR Mode for Popular Headsets
Immerse yourself in VR with support for Oculus Rift and HTC Vive headsets in PowerDVD, making it the best 4k video player for next-generation multimedia entertainment.

360˚ VR Video with Spatial Audio NEW
Experience the most immersive 360º VR video experience with spatial audio. Whether you're watching on your PC or with a headset, you can now experience audio that flows around you in a genuinely 360º world.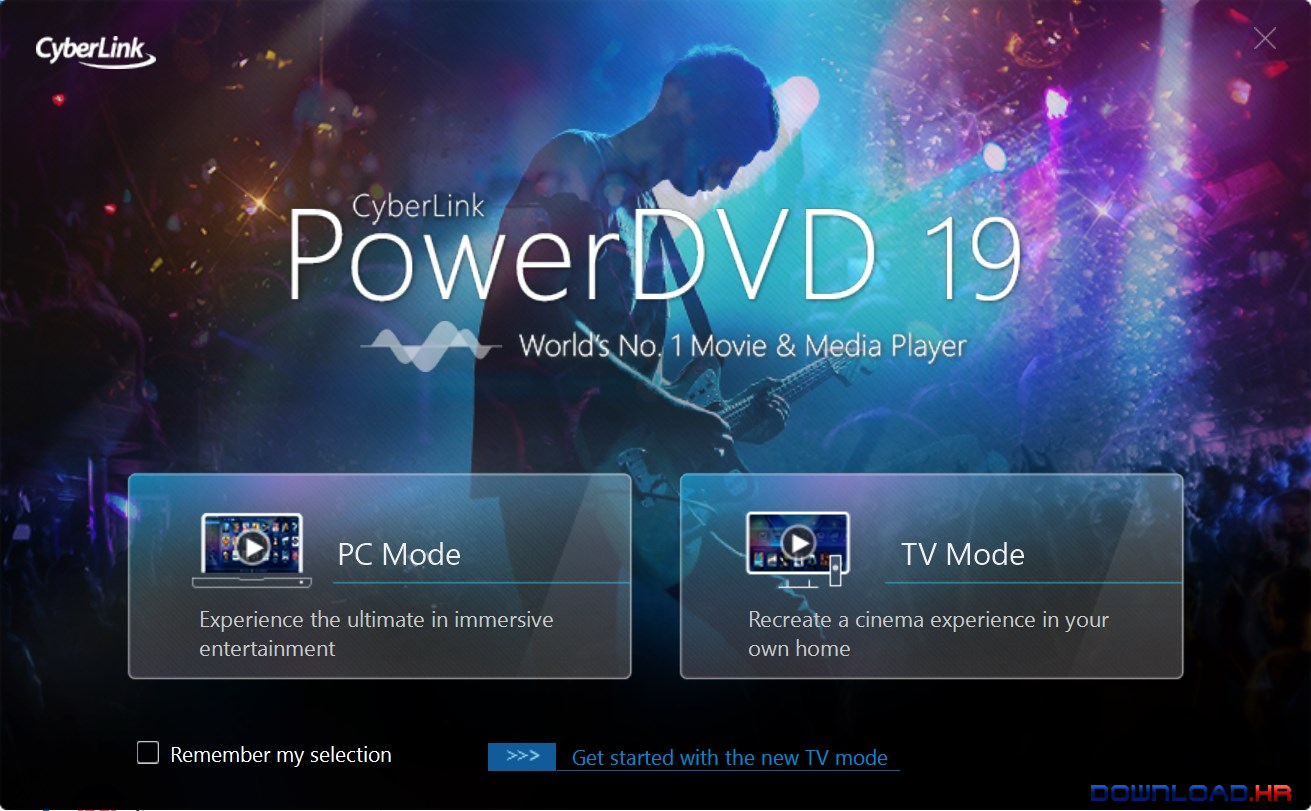 Download PowerDVD| Visit Developer's Website

Portable VLC media player is the popular VLC media player created as a portable app
Portable VLC Media Player is a highly portable multimedia player for various audio and video formats (MPEG-1, MPEG-2, MPEG-4, DivX, XviD, WMV, mp3, ogg, ...) as well as DVDs, VCDs, and various streaming protocols. It can also be used as a server to stream in unicast or multicast in IPv4 or IPv6 on a high-bandwidth network.

Download Portable VLC Media Player| Visit Developer's Website