A choose-your-own-path where failing is more fun than succeeding.
The Henry Stickmin Collection is a Newgrounds choose-your-own-path classic, reborn and revitalized. This 6-game epic culminates in multiple entirely canon, extremely different endings. Each step of the journey has you choose from options such as a Teleporter or calling in your buddy Charles to help you out. Correct choices will move the story forward, but incorrect choices lead to a fail. If you get to the end on your first try, you're doing it wrong. Failing is half the fun.
An Old Series, Remastered
The Henry Stickmin games have seen some good times on the internet, but age has not been kind. Breaking the Bank has been completely reanimated from scratch. Escaping the Prison, Stealing the Diamond, Infiltrating the Airship and Fleeing the Complex have all had their backgrounds and sound effects redone!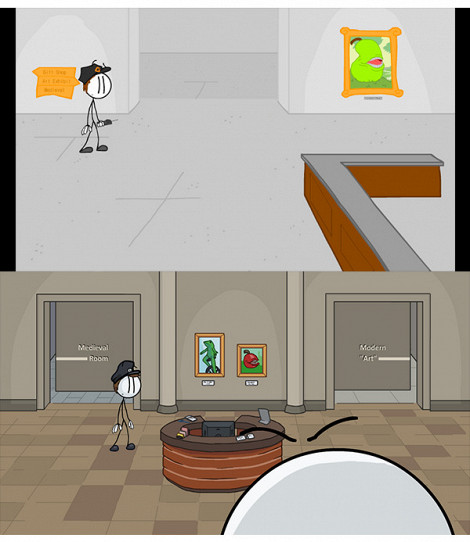 A Grand Finale
A final game, Completing the Mission, is is featured in this collection. It's brand new, never before seen online! Cap off the series with a game 3x bigger than any of the previous games in the series.

Game Summary:
You can run The Henry Stickmin Collection on Mac operating systems. The Henry Stickmin Collection is a game developed by Innersloth and it is listed in the category. The Henry Stickmin Collection is licensed as The Henry Stickmin Collection.