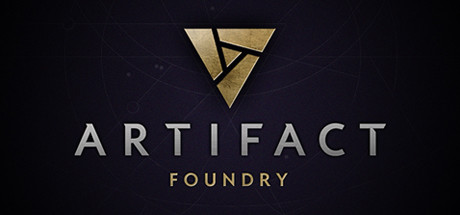 Artifact Beta 2.0 for Mac
Artifact Beta 2.0 A new beta for Artifact.
ARTIFACT FOUNDRY


STREAMLINED GAMEPLAY
We've taken the essence of Artifact and refined it based on community feedback:
All 3 lanes are in view at the same time.
Unified mana pool across lanes.
Dramatically reduced the degree to which randomness affects gameplay.

ALL-NEW CONTENT
Over 100 new cards, including over 20 new heroes!
Extended tutorial and playable demo scenarios for each hero.
New PvE content: Beginner campaign and standalone challenges.
New PvP mode: Hero Draft.

FREE AND OPEN
Artifact Foundry is free to play. Cards are unlocked solely through gameplay, with no pack purchasing.
Game Summary:
You can run Artifact Beta 2.0 on Mac operating systems. Artifact Beta 2.0 is a game developed by Valve and it is listed in the Games category under Strategy. Artifact Beta 2.0 is licensed as Artifact Beta 2.0.
Alternatives in Games on Mac