Download EnCalcEU for Windows
Calculates the actual and predicted cost of electricity used.
Download.io

4
Users

-
Your vote
Latest Version:

EnCalcEU 6.2

Category:

Free / Free Download

Operating system:

Windows

File size:

0.41 MB

Downloads:

1,629

Publisher:
trusted
DOWNLOAD
Calculates the actual and predicted cost of electricity used
EnCalcEU is a very easy to use application created to calculate the cost of electricity, allowing users to make predictions based on the charges, meter readings and the estimated time. The program can cope with different charging rates for electricity at different times of the day, alternative rates based on a preset threshold, varying tax rates plus fixed charges enabling most charging models to be handled. EnCalcEU is part of the JSutils group of software utilities which have a theme of energy conservation. NOTE: You can get a free registration code here.
Software Summary
You can run EnCalcEU on all modern Windows OS operating systems. EnCalcEU is a software product developed by JSutils and it is listed in Education category under Teaching & Training Tools. EnCalcEU is a free software product and it is fully functional for an unlimited time although there may be other versions of this software product. EnCalcEU was last time updated on Mar 25th, 2014 to version .
Download EnCalcEU
Download and install EnCalcEU safely and without concerns.
FREE DOWNLOAD - SAFE & SECURE
What do you think about EnCalcEU?
EnCalcEU awards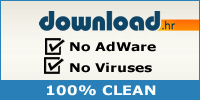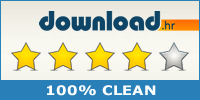 EnCalcEU 6.2
Mar. 25, 2014