Download mod_auth_msfix 1 for Windows
mod_auth_msfix::Apache Module for Windows
Download.io

3
Users

-
Your vote
Latest Version:

mod_auth_msfix 1

Category:

Free / Free Download

Operating system:

Windows

File size:

3.31 kB

Downloads:

2,612

Publisher:
FREE DOWNLOAD - SAFE & SECURE
mod_auth_msfix 1 is listed in
Servers category
and made available by The SZ Development for
Windows
.
mod_auth_msfix::Apache Module for Windows
This is the compiled version of the 'mod_auth_msfix' module for Apache version 2.x for Windows. I used the source code version 0.2.1 [November 2003]
Software Summary
You can run mod_auth_msfix 1 on all modern Windows OS operating systems. mod_auth_msfix 1 is a software product developed by The SZ Development and it is listed in Network & Internet category under Servers. mod_auth_msfix 1 is a free software product and it is fully functional for an unlimited time although there may be other versions of this software product. mod_auth_msfix 1 was last time updated on Oct 8th, 2011 to version 1.
Download mod_auth_msfix 1
Download and install mod_auth_msfix 1 safely and without concerns.
External Downloads
What do you think about mod_auth_msfix 1?
mod_auth_msfix 1 awards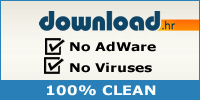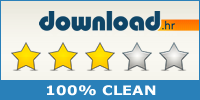 mod_auth_msfix 1
Oct. 8, 2011