Download NoScript for Windows
NoScript allows JavaScript and Java execution only for trusted domains of your choice.
Download.io

5
Users

-
Your vote
Latest Version:

NoScript 11.0.22

Category:

Free / Free Download

Operating system:

Windows

File size:

0.52 MB

Downloads:

13,711

Publisher:
trusted
DOWNLOAD
NoScript allows JavaScript and Java execution only for trusted domains of your choice
NoScript provides extra protection for your Mozilla/Firefox or Flock browser: this extension allows JavaScript and Java execution only for trusted domains of your choice (e.g. your home-banking web site). This whitelist based pre-emptive script blocking approach prevents exploitation of security vulnerabilities (known and even not known yet!) with no loss of functionality... You can enable JavaScript/Java execution for websites you trust with a simple click on the NoScript statusbar icon or by using the contextual menu, for easier operation in popup statusbar-less windows.
Software Summary
You can run NoScript on all modern Windows OS operating systems. NoScript is a software product developed by InformAction and it is listed in Browser & Email category under Firefox Add-ons. NoScript is a free software product and it is fully functional for an unlimited time although there may be other versions of this software product. NoScript was last time updated on Mar 23rd, 2020 to version .
Download NoScript
Download and install NoScript safely and without concerns.
FREE DOWNLOAD - SAFE & SECURE
What do you think about NoScript?
NoScript awards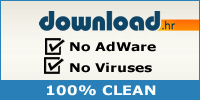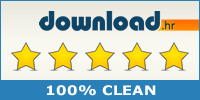 NoScript 11.0.22
Mar. 23, 2020