Download PhraseExpress for Windows
Can automatically expand abbreviations and correct typos while you type.
Download.io

-
Users

-
Your vote
Latest Version:

PhraseExpress 14.0.183

Category:

Free / Free Download

Operating system:

Windows

File size:

24 MB

Downloads:

5,942

Publisher:
trusted
DOWNLOAD
Can automatically expand abbreviations and correct typos while you type
PhraseExpress eliminates repetitive typing and sorts frequently used text snippets in personalized categories. PhraseExpress eliminates repetitive typing and manages frequently used text snippets in customizable categories. Boilerplate templates can be stored together with bitmaps and RTF or HTML text formatting. The unique text prediction feature watches out for repetitive text patterns and offers to auto-complete such phrases. Smart algorithms analyze and learn your writing patterns, and suggest the most relevant ways to complete phrases and sentences. The Autotext feature allows assigning a frequently used text such as your address, your signature or a common phrase to a much shorter abbreviation. Whenever you type in the assigned abbreviation PhraseExpress will automatically replace it with the original text. For example, "ty" will be expanded to "thank you very much. Existing MS Office AutoCorrect entries can be imported for use in any Windows program, not just MS Office. PhraseExpress automatically recognizes unwanted Autotexts and suppresses the text replacement the next time you enter the Autotext. The Clipboard Cache enhances the native Windows clipboard functionality by remembering all items that are copied to the clipboard and storing them for later pasting. PhraseExpress can optionally remove any text formatting from the clipboard contents. Powerful macro functions can add dynamic contents to static phrases such as the current date, counters or additional manual input. Phrases can be linked or nested. Macros can also launch programs or open documents triggered by shortcuts. Entering 'calc' may open the Windows calculator program or striking the hotkey CTRL-F8 may offer a Google search query of a highlighted text on-the-fly. This keyboard macro utility is fully-functional and free-of-charge for personal users - The optional Network Edition provides the PhraseExpress functionality in a company network with a professional Client-/Server architecture. A separate USB installer allows to run PhraseExpress from USB memory devices. Note: Free for personal use only
Software Summary
You can run PhraseExpress on all modern Windows OS operating systems. PhraseExpress is a software product developed by Bartels Media and it is listed in Business category under Clipboard Tools. PhraseExpress is a free software product and it is fully functional for an unlimited time although there may be other versions of this software product. PhraseExpress was last time updated on Mar 25th, 2020 to version .
Download PhraseExpress
Download and install PhraseExpress safely and without concerns.
FREE DOWNLOAD - SAFE & SECURE
What do you think about PhraseExpress?
PhraseExpress awards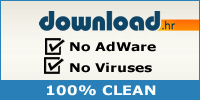 PhraseExpress 14.0.183
Mar. 25, 2020
PhraseExpress 14.0.183
Mar. 25, 2020