Download SearchMyFiles 3.10 for Windows
Find files on your computer.
Download.io

4
Users

-
Your vote
Latest Version:

SearchMyFiles 3.10

Category:

Free / Free Download

Operating system:

Windows

File size:

112.64 kB

Downloads:

3,713

Publisher:
Find files on your computer
SearchMyFiles is an alternative to the standard Windows file search tool. It offers more detailed search criteria that allow you to find files by wildcard, last modified/created/accessed time, file attributes, file content (text or binary search), and by the file size. You can exclude folders from the search and also set wildcard option for sub-folder inclusion. Standalone software, no installation required.
Software Summary
You can run SearchMyFiles 3.10 on all modern Windows OS operating systems. SearchMyFiles 3.10 is a software product developed by NirSoft and it is listed in System Utilities category under System Maintenance. SearchMyFiles 3.10 is a free software product and it is fully functional for an unlimited time although there may be other versions of this software product. SearchMyFiles 3.10 was last time updated on Jan 18th, 2020 to version 3.10.
Download SearchMyFiles 3.10
Download and install SearchMyFiles 3.10 safely and without concerns.
External Downloads
What do you think about SearchMyFiles 3.10?
SearchMyFiles 3.10 awards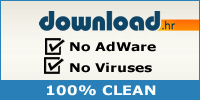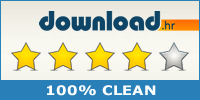 SearchMyFiles 3.10
Jul. 6, 2020