UKG Workforce Central 6.7.4 for iOS
UKG's official Workforce Central mobile app - built to make work simpler.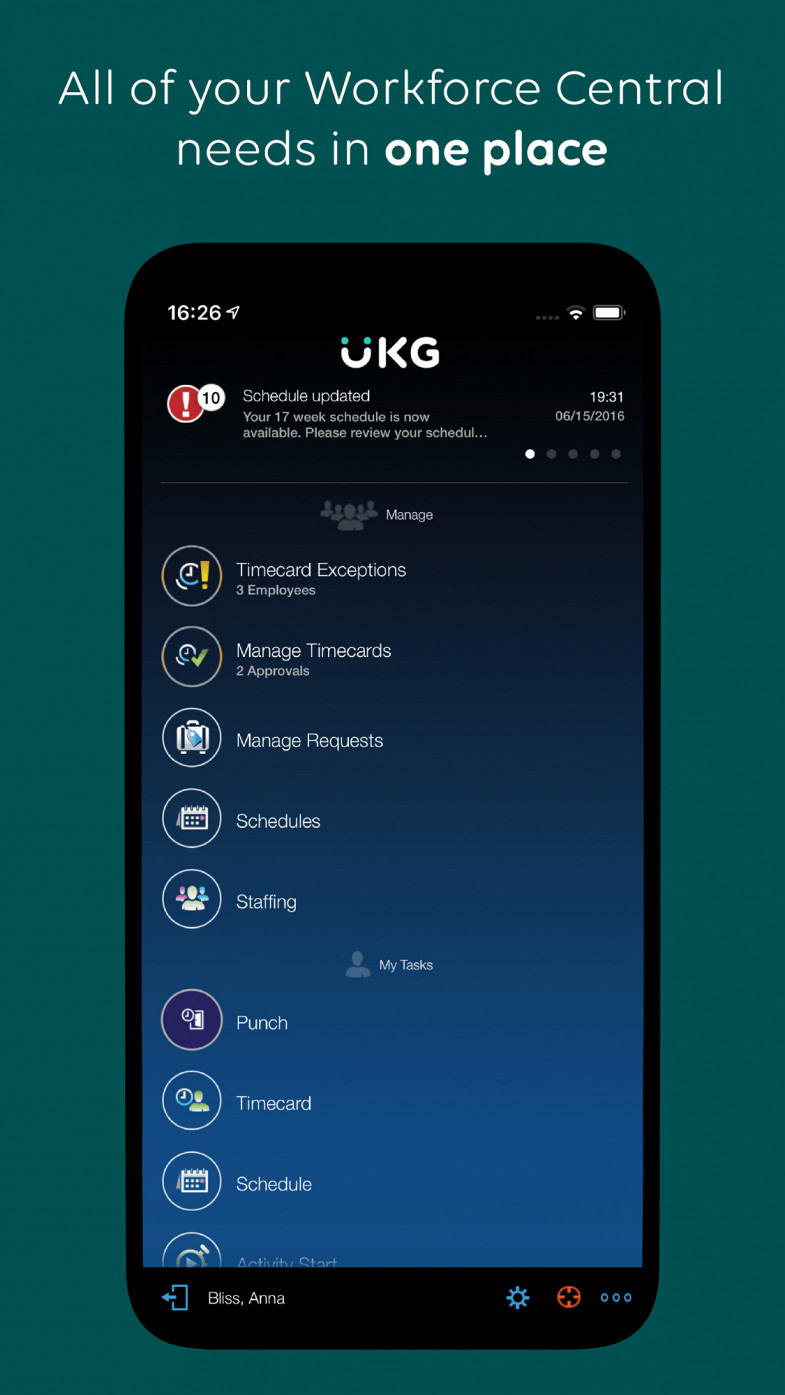 Built to help simplify your work needs, the Workforce Central mobile app (formerly known as Kronos Mobile) provides employees and managers quick, secure access to Workforce Central. Employees can punch in/out for work, check their schedules, time off, benefits, and pay. Managers can take care of exceptions as they come up, ensure staffing and schedules are good to go, take action on time off requests, and other and other key needs. The Workforce Central mobile app also works offline, so dont worry if youre not able to connect to data. Your punches will be stored and the next time youre connected, the punches will be sent off to Workforce Central. If youre new to the Workforce Central mobile app, come visit our Mobile Resources site to quickly get started: https://community.kronos.com/s/wfc-mobileNote: Your organization must have UKG Workforce Central configured and mobile enabled. Please reach out to your Workforce Central administrator if youre having trouble with access.
App Summary:
You can run UKG Workforce Central on iOS operating systems. UKG Workforce Central is an app developed by Kronos orporated and it is listed in the category. UKG Workforce Central is a free app and it is fully functional for an unlimited time although there may be other versions of this app.