Boutique Boulevard Demo for Windows
Big Fish Games, Inc.
Games / Simulation
Turn one small clothing store into a runway of fashion!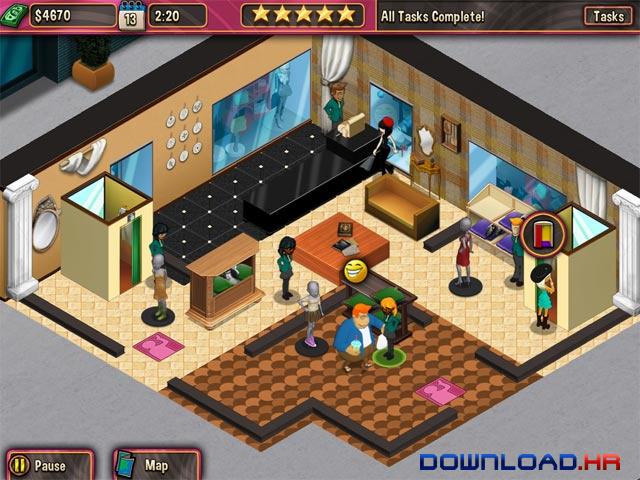 Turn one small clothing store into a runway of fashion in Boutique Boulevard! Hire staff, pick the clothes, and decorate your store to impress your customers. Experiment with fabric and colors to discover new clothing. Train your staff to improve their skills in greeting, sales, and more. Personalize your store with hundreds of decorations. It?s all up to you in this exciting clothing store simulation game!
6 boutiques with unique clothing styles
72 different outfits
Over 100 unique items to decorate your stores

Game Summary:
You can run Boutique Boulevard on Windows operating systems. Boutique Boulevard is a game developed by Big Fish Games, Inc. and it is listed in the Games category under Simulation. Boutique Boulevard is licensed as Shareware which means that the game is provided as a free download to users but it may be limited in functionality or be time-limited. You may need to pay at some moment to continue using product or to use all functionalities.
Alternatives in Games on Windows