Download Display Dots 1.0 for Windows
An original truetype font.
Download.io

-
Users

-
Your vote
Latest Version:

Display Dots 1.0

Category:

Free / Free Download

Operating system:

Windows

File size:

10.24 kB

Downloads:

3,407

Publisher:
FREE DOWNLOAD - SAFE & SECURE
Display Dots 1.0 is listed in
Fonts category
and made available by Andreas Nylin for
Windows
.
An original truetype font
Display Dots is a TTF character that will allow you to change the regular appearance of your written documents. All you have to do is install the font onto your PC then use it when writing your texts to see how it will give them a new aspect. Installing Display Dots can be done either by clicking Install from the context menu of the font or by dragging the item into the Fonts folder. This directory can be accessed from the Control Panel page.
Software Summary
You can run Display Dots 1.0 on all modern Windows OS operating systems. Display Dots 1.0 is a software product developed by Andreas Nylin and it is listed in Desktop Enhancements category under Fonts. Display Dots 1.0 is a free software product and it is fully functional for an unlimited time although there may be other versions of this software product. Display Dots 1.0 was last time updated on Oct 2nd, 2012 to version 1.0.
Download Display Dots 1.0
Download and install Display Dots 1.0 safely and without concerns.
External Downloads
What do you think about Display Dots 1.0?
Display Dots 1.0 awards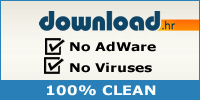 Display Dots 1.0
Oct. 2, 2012