Download DivX for Windows
Play DivX files or create them with 3rd party applications.
Download.io

5
Users

-
Your vote
Latest Version:

DivX 10.8.7

Category:

License:

Shareware

Price:

Free to Try

Operating system:

Windows XP/Vista/7/8/10

File size:

67.2 MB

Downloads:

13,997

Publisher:
trusted
DOWNLOAD
Play DivX files or create them with 3rd party applications
DivX for Windows includes the DivX Codec, the DivX Player, the DivX Web Player and the Stage6 Content Uploader Utility. The DivX Player plays all AVI and .divx files that contain DivX video and MP3 audio including rented and purchased DivX content. The DivX Codec extends DivX playback support to all popular media players. This download provides you with everything you need to play DiVX files for free. DivX for Windows also includes a trial version of DiVX Pro, which allows you to convert video to DiVX and use the Pro codec instead of the free one.
Summary:
You can run DivX on Windows XP/Vista/7/8/10 operating systems. DivX is a software product developed by DivX and it is listed in Video category under Video Players. DivX is licensed as Shareware which means that software product is provided as a free download to users but it may be limited in functionality or be time-limited. You may need to pay at some moment to continue using product or to use all functionalities. DivX was last time updated on Dec 28th, 2018 to version .
Download DivX
Download and install DivX safely and without concerns.
FREE DOWNLOAD - SAFE & SECURE
What do you think about DivX?
DivX awards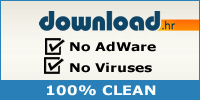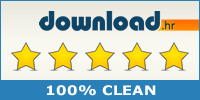 DivX 10.2.1.132 32-bit
Mar. 1, 2021
DivX 10.8.7
Dec. 28, 2018