Download Spotflux for Windows
Protect your computer from potential threats.
Download.io

-
Users

-
Your vote
Latest Version:

Spotflux 3.1.4

Category:

Free / Free Download

Operating system:

Windows 7/7 x64

File size:

0 kB

Downloads:

72,491

Publisher:
trusted
DOWNLOAD
Protect your computer from potential threats
Spotflux is an easy to use application that promises to secure your Internet connection. It provides you with a solution to keep your computer secure and protect your data at the same time. Once enabled, it performs real-time checks for ads and malware, thus protecting your computer from online threats.
Summary:
You can run Spotflux on Windows 7/7 x64 operating systems. Spotflux is a software product developed by Spotflux, Inc. and it is listed in Security & Privacy category under Other Security & Privacy. Spotflux is a free software product and it is fully functional for an unlimited time although there may be other versions of this software product. Spotflux was last time updated on May 27th, 2015 to version .
Download Spotflux
Download and install Spotflux safely and without concerns.
FREE DOWNLOAD - SAFE & SECURE
What do you think about Spotflux?
Spotflux awards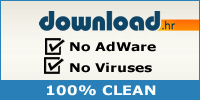 Spotflux 3.1.4
May. 27, 2015