Download Vuze for Windows
Vuze (formely Azureus) is a free Java based BitTorrent client.
Download.io

5
Users

-
Your vote
Latest Version:

Vuze 5.7.5.0

Category:

Free / Free Download

Operating system:

Windows

File size:

92.16 kB

Downloads:

18,115

Publisher:
trusted
DOWNLOAD
Vuze (formely Azureus) is a free Java based BitTorrent client
Vuze (formely Azureus) is a Java based BitTorrent client that offers multiple torrent downloads, queuing/priority systems (on torrents and files), start/stop seeding options and instant access to numerous pieces of information about your torrents. It also features an embedded tracker that is easily set up and ready to use.
Software Summary
You can run Vuze on all modern Windows OS operating systems. Vuze is a software product developed by Olivier Chalouhi and it is listed in Network & Internet category under File Sharing/Peer to Peer. Vuze is a free software product and it is fully functional for an unlimited time although there may be other versions of this software product. Vuze was last time updated on Mar 4th, 2017 to version .
Download Vuze
Download and install Vuze safely and without concerns.
Vuze Requirements
Java Runtime Environment
FREE DOWNLOAD - SAFE & SECURE
What do you think about Vuze?
Vuze awards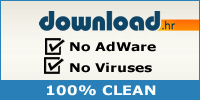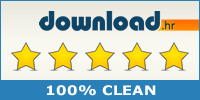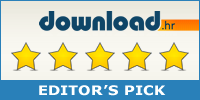 Vuze 5.7.7.0 32-bit
Mar. 1, 2021
Vuze 5.7.7.0 32-bit
Mar. 4, 2017