Tif Joiner 1.0.9.3 for Windows
Digitbyte Studio
Graphic & Design / Editors
Tif Joiner can join tiff images to a multi-page tif file.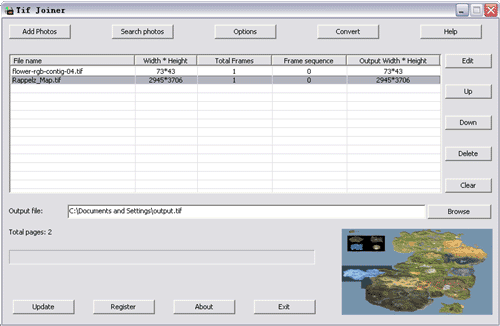 Tif Joiner is an easy-to-use tool to join tiff images to a multi-page tif file. It can convert single or multi-frame tif file. It can add, insert, delete, append pages, or adjust the pages' sequence in a tif file. It can resize, rotate, flip, convert images. It can combine other picture formats such as BMP, JPG/JPEG, GIF, animated GIF, PNG, EXIF, WMF, EMF to tiff also.
Software Summary:
You can run Tif Joiner on Windows operating systems. Tif Joiner is a software product developed by Digitbyte Studio and it is listed in the Graphic & Design category under Editors. Tif Joiner is licensed as Shareware which means that the software product is provided as a free download to users but it may be limited in functionality or be time-limited. You may need to pay at some moment to continue using product or to use all functionalities.
Alternatives in Graphic & Design on Windows