A guide which will help you select the best VPN router to suit your needs.
More and more people are using VPNs (Virtual Private Networks) because it allows them private and secure access to the Internet. An important part of this is ensuring that you have the best possible VPN router so you can take maximum advantage of a VPN connection. A high-quality VPN router will have an interface that lets you easily configure to your VPN, meaning there should be a very little drop in speed. The last thing you want is a router that slows down your Internet connection.
But if you're thinking about buying a VPN router, you'll need to know exactly what features to look for if you want to get a good one. The most important thing – as mentioned above – is speed. When rerouting network traffic via VPN, there should be no noticeable drop in speed. If there is, you should move on to a different model. Also, a good quality VPN router should have an interface that is easy to use and that offers no real trouble when you're operating in.
Some of the better VPN routers will come with apps you can use to enable your VPN. Other models may let you load up new firmware that can then be used in operation with the VPN. Of course, you probably don't have a lot of time to check out all the features and specifications for every VPN router on the market. This is where the list below comes in. You can use this guide that was prepared by Surfshark technologists to help you select the best VPN router to suit your needs.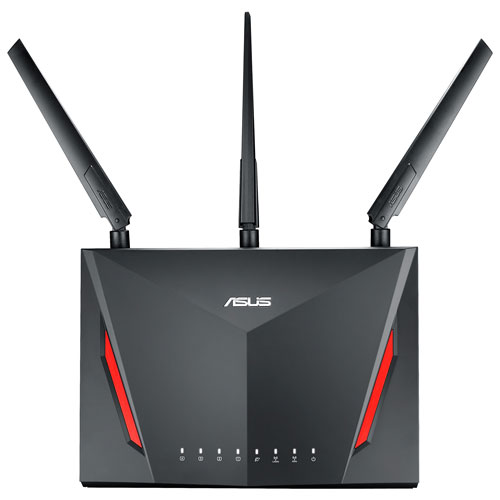 Asus RT-AC86U
The Asus RT-AC86U is just one of many products produced by the company, and anyone familiar with the companies gain centric products understands what they'll be getting – especially with regard to design. But if you're not really a gamer and you're looking for a good VPN router, you shouldn't ignore the Asus RT-AC86U. It offers a number of valuable features that make it a solid performer. For one thing, you definitely won't see your speeds dropping a lot with this router when you're using your VPN. You will have the ability to install firmware from a third party if you wish.
Features in Detail:
- Speed – 802.11ac 1734 Mbps download
- Connectivity – 5 GB LAN ports, USB 2.0, USB 3.0
- MU-MIMO
- Adaptive QoS WTFast Gamers Private Network
- Traffic Analyzer
- Lots of Firmware
- Excellent Coverage and Speed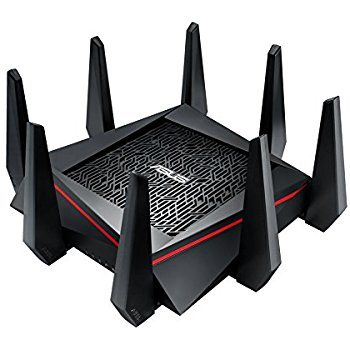 Asus RT-AC5300
The Asus RT-AC5300 is another high-powered Asus product that's excellent for VPN and for high-end gaming. It comes with several advanced features that make network gaming and going online much more fun since they will be free of the frustration of lag time. If you don't mind the slightly higher price and spiderlike appearance of this one, it makes an excellent choice. The 8 extending antennas direct a strong Wi-Fi signal, providing excellent range throughout your home.
Features in Detail:
- Speed – 802.11ac: 2,167Mbps, 802.11n: 600Mbps
- Connectivity – 4 GB Ethernet ports, USB 2.0, USB 3.0
- MU-MIMO
- Traffic Analyzer
- Link Aggregation
- 8 antenna
- Excellent Wi-Fi coverage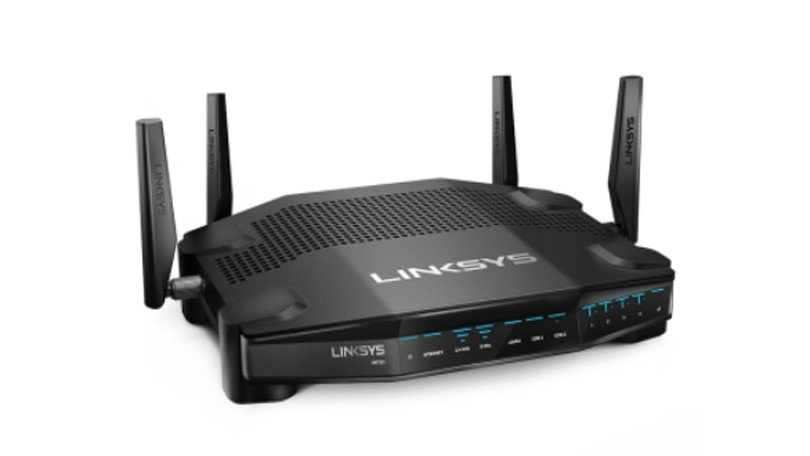 Linksys WRT32X Gaming Router
At a glance, this router might look similar to the WRT3200 by Linksys. And in fact, in many ways it is. This particular model incorporates a number of the more successful aspects of the highly rated WRT3200 and incorporates them into this router – along with easy-to-use customized firmware and attractive, but still subdued visual design. All of this makes it one of the best VPN routers on the market today. While you will pay for all the features and advantages this one offers, if you're looking for a VPN router that can provide reliable online gaming and ping performance, this one may be perfect for your needs.
Features in Detail:
- Speed – AC 3200
- Connectivity – 1 GB WAN, 4 GB LAN, USB 3.0, USB 2.0
- Superb Prioritization Engine
- Custom Firmware
- MU-MIMO
- Very Fast Wi-Fi
- Fairly Expensive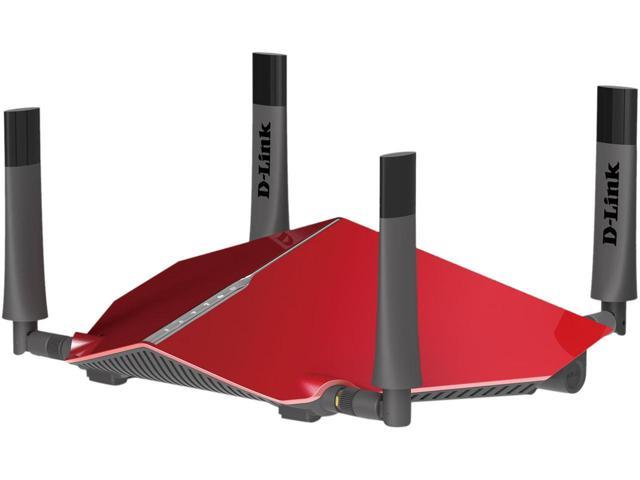 D-link DIR-885L/R
The D-link DIR-885L/R is great if you're looking for a dependable, mid-price VPN capable router that offers good Wi-Fi range, as well as features aimed at gamers. It offers an array of ports and a well-designed, easy-to-use user interface for configuring and setting up the unit. In addition to this, it can support DD-WRT firmware making it a powerful and flexible VPN router that can be easily customized to suit your needs.
Features in Detail:
- Speed – 802.11ac
- Connectivity – 4 GB Ethernet ports, USB 3.0
- MU-MIMO
- SmartConnect
- Advanced Wireless AC Beamforming
- Solid Performance
- Excellent Features
- A Little Expensive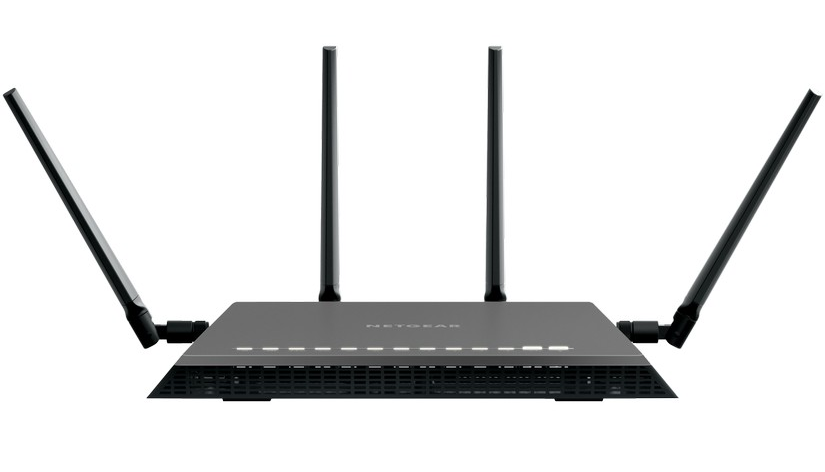 Netgear Nighthawk X4S VDSL/ADSL Modem Router D7800
From a purely aesthetic standpoint, the Netgear D7800 is – with its attractive black finish – a nice addition to your home. It's also extremely fast and includes dual USB ports – as well as a eSATA connector. The best thing about this router is that it comes with a built-in VDSL 2 modem, saving you the trouble of purchasing one separately. The software provided is pretty solid as well, including a basic Dynamic QOS system that permits control of a number of devices on a home network. Finally, it's a terrific router for use with VPNs.
Features in Detail:
- Speed – 802.11ac
- Connectivity – 5 GB Ethernet ports, USB 3, eSATA
- Built-In VDSL 2 modem
- Excellent Wi-Fi Performance
- Faster Speeds Require Extra Hardware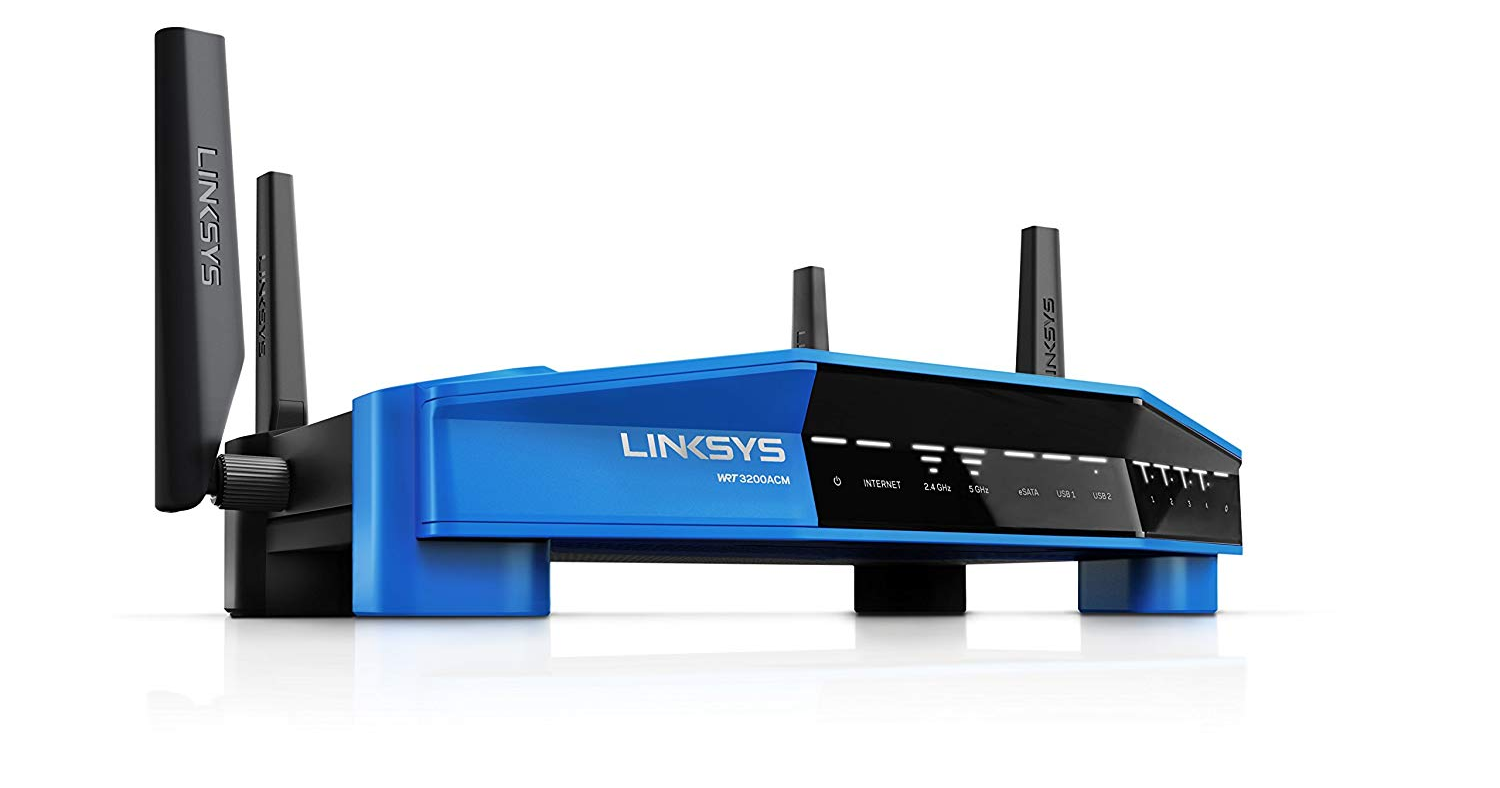 Linksys WRT 3200 ACM
This is the best router of the bunch, which is why it was saved for last. Its straightforward design is perfect for this amazingly powerful and extremely versatile router, making it an excellent choice for your VPN router. You can customize it with DD-WRT firmware to make it VPN compatible. This model comes with 3 bands and 4 separate antennae for wide-ranging and fast network speeds. It offers 4 gigabyte Ethernet ports, as well as USB 3.0. It would be an excellent router for any purpose but is definitely ideal for VPN.
Features in Detail:
- Speed – 802.11ac: 3x 867 Mbps, 802.11n: 600 Mbps
- Connectivity – 4 GB Ethernet ports, USB 3.0, ESATA
- 256 MB Flash Memory
- 1.8 GHz Dual Core CPU
- 512 MB RAM
- May Be More Suitable for an Office
- Firmware Support
When you're looking for security at home, you always need to remember the importance of securing your computers, your network and your online actions and transactions in general. An important part of this is making use of a VPN to ensure the privacy of your Internet activity. And hand in hand with making use of a reliable VPN is ensuring that you have a reliable – but still fast and efficient – router for your home network. Otherwise, your VPN may cause you more problems than it prevents.